CLIENT NEWSLETTER JUNE 2022: ROI OF PI, FACTOR E, PI IN A FLASH APP, INVITE BY LINK, OPEN INVITATION, TROUBLESHOOTING PI, CERTIFY YOUR MANAGERS

The ROI of The Predictive Index
In today's job market, it is more important than ever to get your hiring decision right. The PI tools give you the confidence to find the right person for the job quickly while saving your company time and resources. Just one wrong hire can cost your organisation up to three times the salary for the position. Research shows that behaviour drives 89% of hiring failures, while technical skills only account for 11%. By applying the PI assessments to your hiring process, you can identify the ideal candidate, match the applicants to the job target, and secure the right fit. Because the PI tools are quick and easy to use, you can also save time and decrease the risk of losing great candidates because of a lengthy hiring process. As an added bonus, you heighten your company's ethical standards by applying scientific data which increases objectivity and fairness. 
The E Factor of the PI Profile
Have you noticed that the Synthesis graph contains an E in addition to the four primary factors? Factor E helps describe how someone is likely to want to make decisions. If the E is high, they tend to be more objective. They will want to examine facts, check sources, and look to the data to guide their decisions. If the E is low, the individual is more subjective. Their 'gut feeling' is quite important, and they are less likely to seek out all sides of the story prior to making decisions. They will rely more on what feels right, even if there is no data to back it up. As with the four primary factors, there is no good or bad level for the E factor in itself – it is a matter of what the job requires.

Troubleshooting PI
If you experience any problems while working with PI, you can refer to the PI Troubleshooting Guide which will help you find a solution to the most common issues experienced by clients. Humanostics is of course always here to help you as well, so please do not hesitate to reach out to us if you need help with anything.
The 'PI in a Flash' App – Test and Refresh Your PI Knowledge
PI in a Flash is an app designed to help you review the concepts of The Predictive Index. Test your knowledge after a workshop or just get a quick refresher. Hone your abilities to give a readback when you know the underlying concepts. The app features a daily quiz, flashcards, and more. The app can be downloaded free of charge in  the Apple App Store and in Google Play.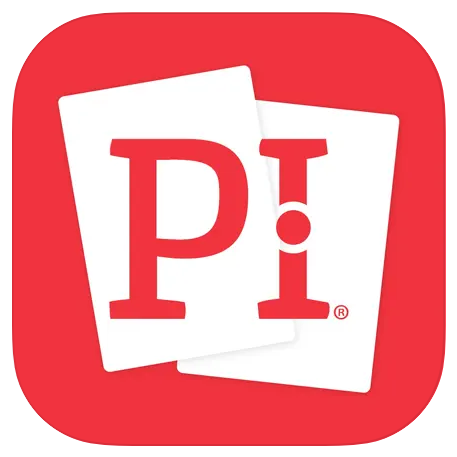 CERTIFY YOUR MANAGERS IN PI
The analysis of PI assessment results should of course always be done by someone who has been certified, even though they appear simple and easy to understand on the surface. Talent Acquisition Specialists and HR Partners often take care of the PI analyses, but if the hiring managers are trained in PI as well, they will be able to take full ownership and make much more holistic and nuanced hiring decisions. Read about the Predictive Index Seminar certification HERE. If your company prefers to have someone in HR analyse the PI results and give feedback to the candidates, your managers can greatly benefit from attending the one-day PI workshop Inspire People to Perform where they will learn the basics of PI and how they can use the behavioural profile to onboard new employees, motivate them and keep them engaged and productive so they stay on.  Humanostics also offers half-day introductions to PI as well as team sessions – contact us to learn more about the options at training@humanostics.com. 
OPEN INVITATION: INVITE BY LINK
Need to send out a lot of assessment invitations at once? Try PI's Open Invitation feature to create a unique link (URL) where assessment takers can self-register to take the PI Behavioral Assessment and the PI Cognitive Assessment. You can post the link in a job ad or send it in an e-mail and save the time of having to send multiple individual e-mail invitations from PI Software. Watch this short video to learn more.