CLIENT NEWSLETTER MARCH 2022: ISO-27001 certification, the science behind PI, One or Two cognitive assessments, leadership and management certification

Information Security: PI Gets ISO-27001 Certified
The Predictive Index have always been committed to information security, and today they announced their official ISO-27001 certification. The ISO-27001 is a common standard for ensuring data security in information technology that proves the excellence of PI's security standards.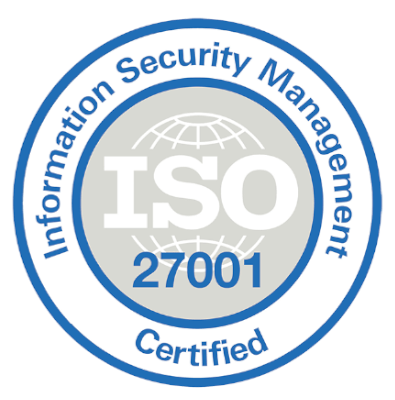 Humanostics is pleased to be able to offer this official assurance to our clients, who can continue to work safely with people data and assessment tools when making hiring decisions, motivating employees to ensure engagement and retention, and building high-performing and diverse teams, knowing that data is as safe as can be. Read more about PI's ISO-27001 certification HERE.
One or Two PI Cognitive Assessments?
The PI Cognitive Assessment is scientifically validated to accurately measure an individual's general cognitive ability in the first attempt, so in most cases it is not necessary to ask a candidate to complete more than one CA. Assessment takers have the opportunity to familiarise themselves with the PI CA experience prior to starting the actual test by anonymously completing the PI CA Sample Test – a link to this is automatically included in the email invitation to complete the assessment. By completing the PI CA Sample Test, assessment takers get familiar with the navigation, the types of questions, the time pressure etc., increasing the probability of reaching their full potential in their first attempt with the actual test. 
Under the following are circumstances, you may want to retest an individual on the PI CA: Taking the assessment in a language other than their native language, being interrupted during the assessment, experiencing technical issues, not having read the instructions, or being tired or unfocused when completing the assessment. To identify these circumstances, we recommend that you initiate the feedback on the PI CA with an open question about their experience and strategy with completing the assessment. If you do decide to administer a second assessment, note that you should never give the person different instructions from what you did the first time around. Instead, simply tell all your candidates to read the information provided carefully. Do not provide them with any 'tips and tricks' to get a higher score. 
If a candidate has a low score, it is most often an accurate reflection of their general cognitive ability and should not prompt you to administer a second assessment, unless there is a valid reason to believe that the score is inaccurate. If you choose to administer two cognitive assessments for other reasons, you should ask all your candidates complete two CA's to ensure they are treated equally and fairly. If you administer a second CA to an email address, the system will ensure that none of the items from first assessment are repeated. 
Ask the Right Questions with PI's Interview Guide
After discussions with the hiring manager and other stakeholders, you have created a behavioural and cognitive job target for an open position using the PI Job Assessment. You have then compared your candidates' assessment results to the job target and used that as input to your decision on who to invite to an interview. But how do you determine their behavioural fit, adaptability, and level of self-awareness during the interview? The Interview Guide provides you with a series of suggested questions designed to confirm a candidate's behavioural fit with a job target and/or explore areas of difference between the candidate's behavioural pattern and the job target. Generate the Interview Guide from the Person Page in PI Software.
FREE LEADERSHIP AND MANAGEMENT CERTIFICATION
In this free self-study certification from The Predictive Index, you will learn how to unlock strategies to motivate and manage your employees based on their individual work style. Build your own personal capabilities and identify where you'll need to adapt to create a thriving team. Anyone can build a team that drives results when armed with the information you'll learn in this free course series. Log in to the PI LEARN portal using your PI Software credentials, or sign up for free to access the Leadership and Management Certification.
Did you know that the PI Behavioral Assessment and the PI Cognitive Assessment are both scientifically valid, reliable and fair? VALID means that studies have proven time and again the assessments measure what they claim to measure (known as construct validity), and that they predict what they claim to predict (known as criterion validity). RELIABLE means that an individual's PI profile and cognitive score are consistent over time (known as test-retest reliability). FAIR means that the results of the assessments are unbiased in terms of demographic characteristics such as gender, age, nationality, and ethnicity. If you would like to know more about the science behind PI, please reach out to us at Humanostics.