PRE-WORK FOR THE
PREDICTIVE INDEX SEMINAR
YOUR PI PRACTITIONER JOURNEY BEGINS HERE...
To get the most from your participation in the Predictive Index Seminar, please ensure you complete the course pre-work described below. If any questions should arise at any point in time, you are always welcome to contact us and we will be happy to assist you. 
This online session introduces you to the course and gives you a basic insight into the the PI Behavioral Assessment, including the profile pattern, the factors and factor combinations, and the 17 reference profiles.
The session takes around 40 minutes to complete and is designed to set you up for success so that you get the most from attending the workshop. Access the kick-off module HERE. If you are asked to log in, use your PI Software login. 
Please bring a hardcopy of your own PI profile, i.e. the result from your PI Behavioral Assessment. If you have not taken the PI Behavioral Assessment yet, please contact HR or the person responsible for PI in your company.
In addition, please bring a couple of profiles of e.g. your manager, colleagues, or someone you know well. If you are new to your company, you can ask a couple of colleagues for their profiles so you can get to know them a bit.
The reports need to have the three graphs and no additional text: From the person page in PI Software, click on 'Download Full Pattern'.
If you do not have access to PI Software you will need to contact someone within your company who can either grant you access or download the reports for you.
If your company is a new PI client and no one has access to PI Software yet, please contact us at training@humanostics.com.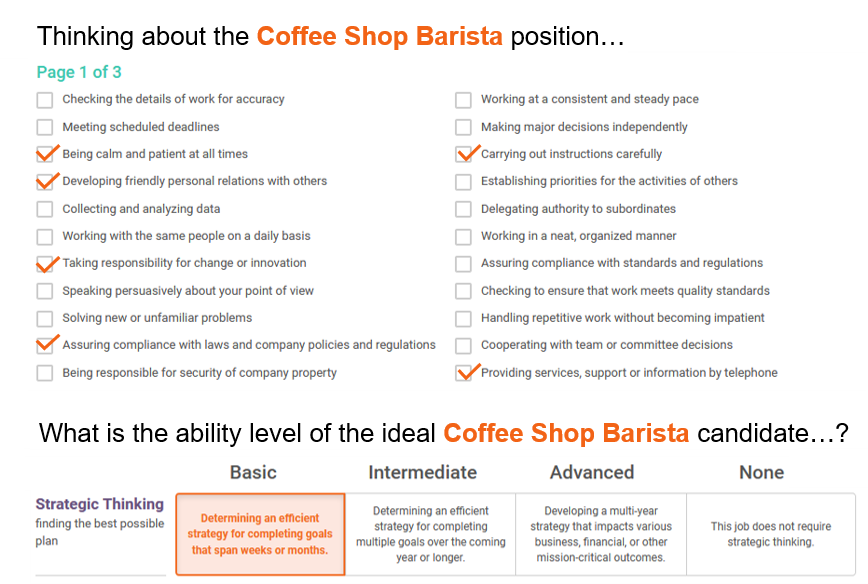 As preparation for one of the exercises in the course, please complete the PI Job Assessment for the position as a Coffee Shop Barista. 
You have received an invitation with a link to the Job Assessment on e-mail. 
Please fill in the 10-minute assessment based on what you think the job as a Coffee Shop Barista requires – there are no right or wrong answers, just go with your own estimation. 
THAT'S IT! YOU ARE NOW WELL PREPARED FOR THE PI PRACTITIONER COURSE.

WE LOOK FORWARDING TO WELCOMING YOU TO THE SEMINAR!