WE HAVE THE TOOLS, THE KNOWLEDGE AND THE EXPERIENCE TO HELP YOU OVERCOME PEOPLE CHALLENGES.
We believe in solutions rather than stand-alone products to help you overcome the challenges you face. The applied assessments should play an integral part of the overall HR and leadership strategy. The strategy should drive the choice and the use of assessments.
In close collaboration with our clients, we optimise processes around DESIGN, HIRE, INSPIRE and DIAGNOSE by focusing on evaluating and measuring the potential and the competencies of candidates, employees, managers and the sales force.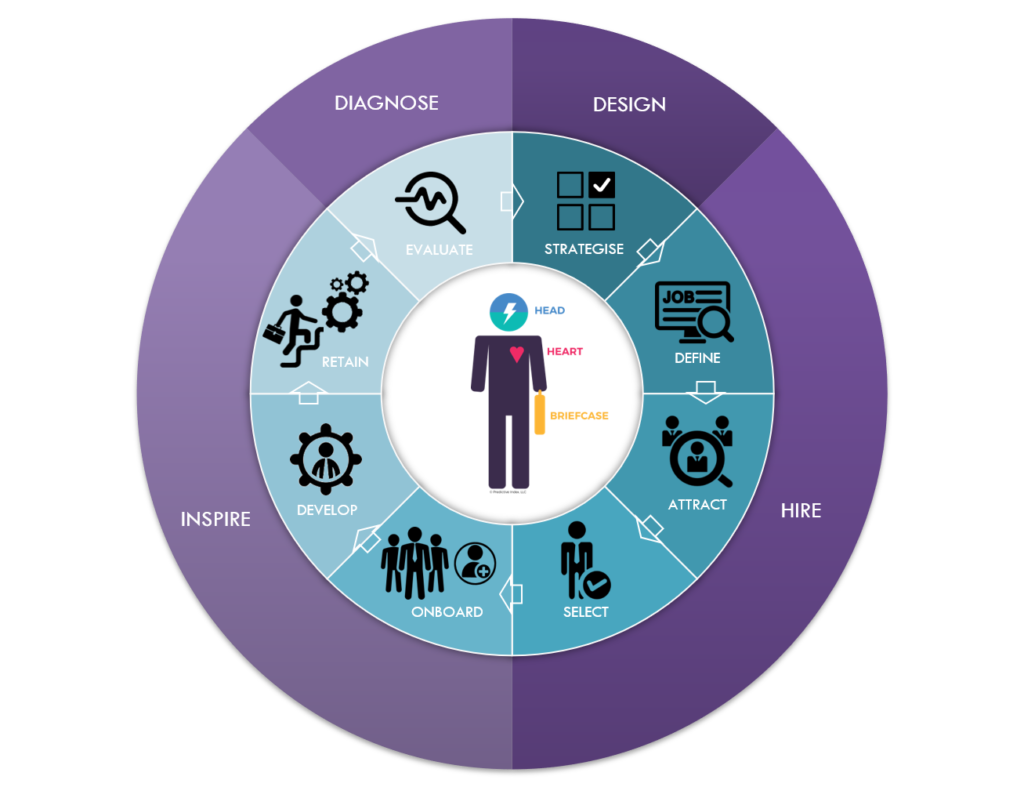 Establishing Job Requirements
Assessing Personality & Cognitive Capacity
Selecting the Right Candidate​
Identifying and Retaining Talent
Engaging Employees & Managers
Improving Working Relationships
Identifying and Retaining Talent
Engaging Employees & Managers
Improving Sales Performance