THIS IS WHERE THE RECRUITMENT BEGINS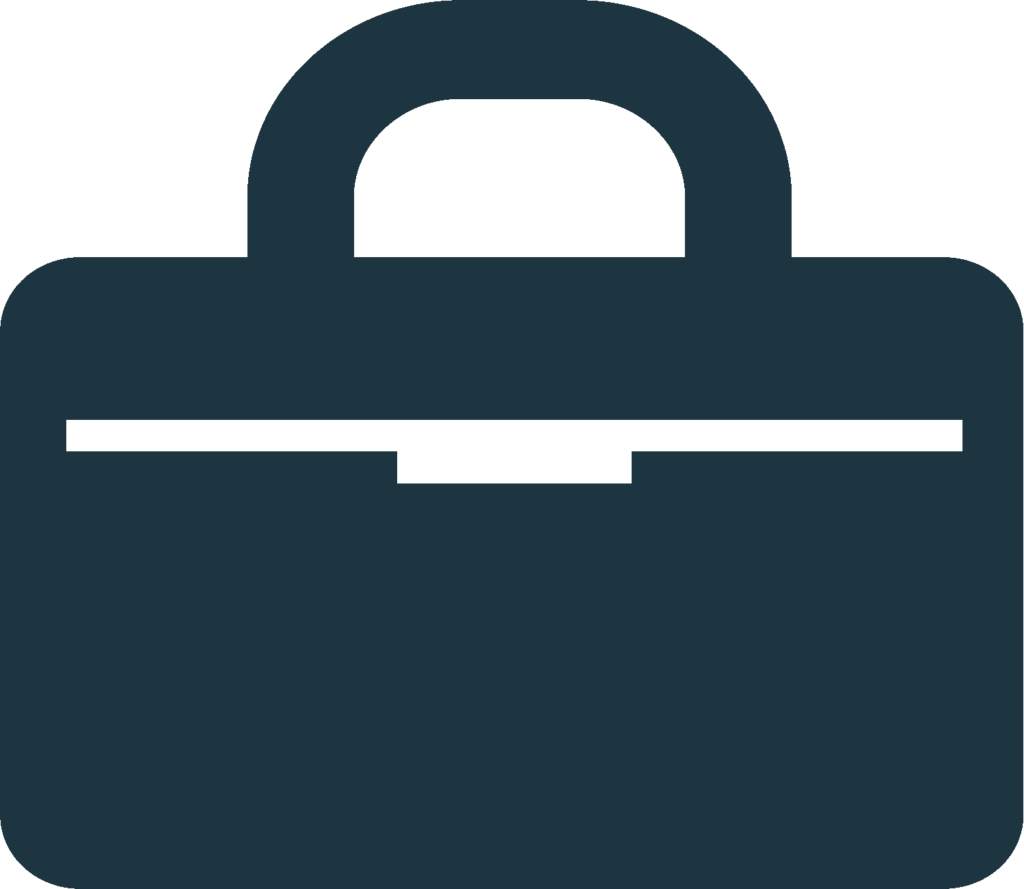 PI Job Assessment ™ (PI JA) should be where any recruitment starts. This online job targeting tool allows stakeholders to give input to a position through an online questionnaire with the objective of establishing consensus on the requirements of this particular role. PI JA is applied to establish job requirements and is applied when you are scouting for both external candidates as well as internal moves/promotions. The PI Job Assessment™ clarifies two aspects of the role in question:
The behavioural requirements of the role and
The complexity of the role
These two aspects of the job profile tap into the assessments
PI Behavioral Assessment
™ and
PI Cognitive Assessment
™ respectively.

Setting the Job Target is easily administered in the software, guiding you through the process. 
You want to ensure that you have defined the behavioural profile, that will thrive and be motivated by the tasks, present in that role, and that you are realistic about the complexity of the role, to find a person that will be sufficiently stimulated, yet won't burn out, by the cognitive demands in the role.
The PI Job Assessment ™ is built on proven science and provides data to evaluate your candidates objectively on their behavioural traits and cognitive ability match to a position ensuring a person-job match for the final hire.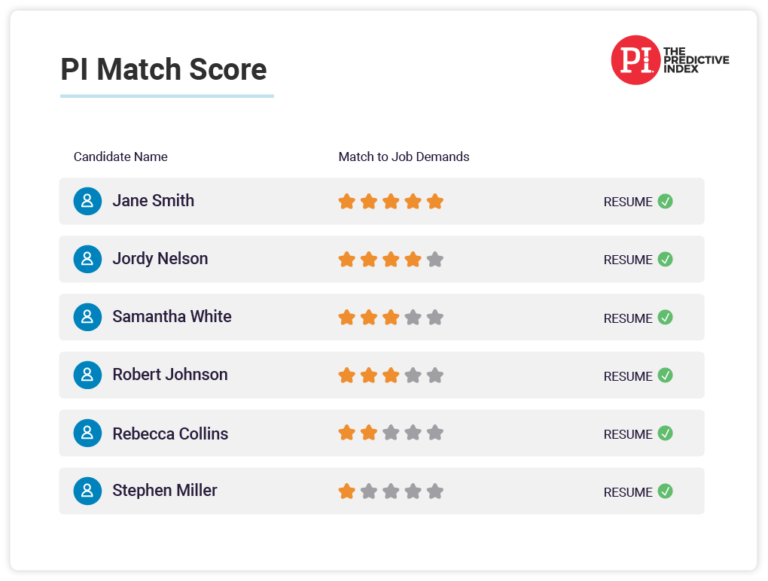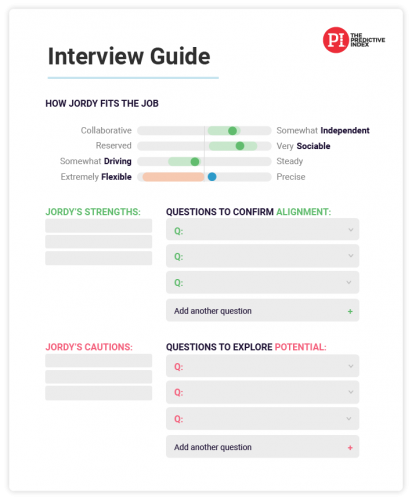 When you have selected the people you want to interview, you can generate an Interview Guide for each of the candidates for that particular position.
The Interview Guide helps interviewers by suggesting questions generated by comparing a candidate's behavioural pattern with the job target for a specific position.
These questions are designed to confirm a candidate's behavioural fit with a job target and/or explore areas of difference between the candidate's behavioural pattern and the job target.
PI JOB ASSESSMENT™
View the brochure for further elaboration on how to apply PI JA